Introducing the Mega Pack!
August 29, 2016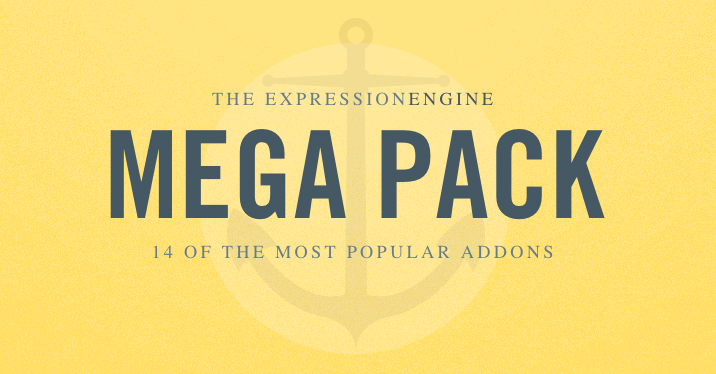 Today we're pleased to announce the Mega Pack. The Mega Pack is an unlimited license to all of the ExpressionEngine add-ons on EEHarbor.com for as many sites as you would like to use them on. To look at it another way, if you purchase the Mega Pack, you don't need to worry about purchasing any of our add-ons for any site you build while you have the Mega Pack.
The Mega Pack comes in 2 flavors: Basic and Premier
While they both give you access to use all of the add-ons on as many sites as you would like, the Basic comes with standard support while the Premier gives you preferred support. With the purchase of the Premier edition of the Mega Pack for ExpressionEngine, your support requests will always go to the top and be the first ones we hit back. Want to jump on a quick call, or screen-share to work through a problem? Pick up the Premier edition today!
If you're interested in a higher level of support or an SLA drop us a line!